There is no economic recovery unless a working creative engine is driving it.
To rebuild after the devastating effects of COVID-19, we must put creative workers to work both nationally and right here in Kentucky, beginning with relief and recovery funding for the creative sector now. 
Investing in the creative economy just makes sense. An $878 billion industry that supports 5.1 million jobs and represents 4.5% of the nation's economy (according to the U.S. Bureau of Economic Analysis), the creative sector is larger than transportation and larger than agriculture and mining combined.
As local, state and federal legislators consider how our communities can best reimagine ourselves after the coronavirus pandemic, their strategies must include the creative economy. Both the national and local economy need the creative sector to deliver on its unique ability to catalyze economic activity while also addressing the social and educational needs of a community emerging from a disaster.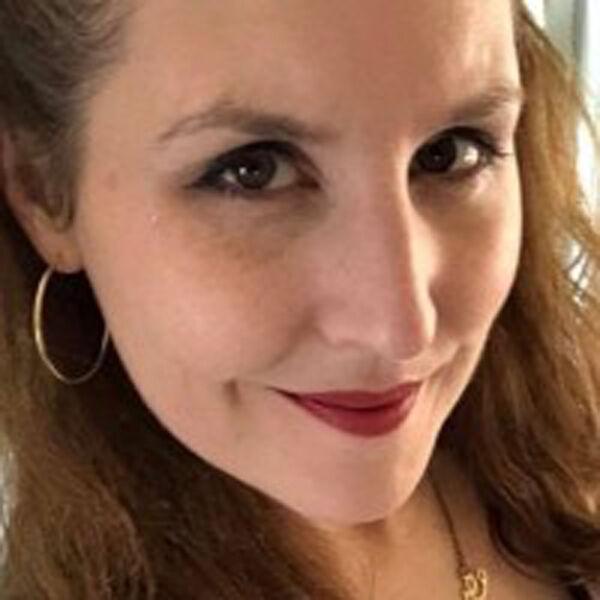 The arts are a vital part of Kentucky's economy as well, generating $5 billion a year and making up 2.5% of Kentucky's economy. Almost 53,000 creative workers live in our state, but 61% of them have experienced a drastic decrease in their work and revenue since the pandemic began, with a total loss of $742 million statewide in 2020 alone.   
For that reason, I have joined over 2,300 other cultural organizations and arts and culture workers across the country to propose a set of relief and recovery policy actions legislators can take today to put creative workers to work. They will activate the creative economy for the common good, energize our fellow citizens, reimagine how our communities can thrive, spark economic growth and improve the lives of us all.   
To date, over 2,300 arts and culture organizations and creative workers from all 50 states, the District of Columbia and Puerto Rico have endorsed a comprehensive proposal to Put Creative Workers to Work, which can be found at http://www.creativeworkers.net. This recovery proposal has been put in front of the Biden administration as well as members of Congress.
I encourage all members of this community to read the summary proposal and tell our federal and state leaders that we must integrate the proposed policies into any workforce or infrastructure relief and recovery effort. 
The COVID-19 pandemic has devastated America's arts industry: 63% (!) of the nation's artists and creative industry workers are now unemployed; thousands of arts and arts-adjacent businesses doubt they will survive the pandemic. Despite that, 3 out of 4 artists have used their creative practice to address community needs, raise morale and create community cohesion, and over 80% are ready to deploy their creativity to support the recovery, according to research from Americans for the Arts. 
That is why 204 chambers of commerce in all 50 states have written to Congress supporting legislation that would fund the creative economy as part of recovery, and why mayors from 10 major cities including Los Angeles, Chicago, Phoenix and Houston have written a similar letter encouraging the employment of creative workers across federal programs.   
The proposal to Put Creative Workers to Work encourages decision-makers at all levels of government to:
• Provide relief funds for creative workers and organizations devastated by the pandemic and economic crisis.
• Invest in restart funds and hiring/retention incentives for businesses, creative nonprofits and schools to allow these cash-strapped organizations to rehire quickly and produce new economy-driving creative products.
• Directly employ creative industry workers in the recovery through residencies and commissions.
• Improve existing local, state and federal policies that treat creative industry workers inequitably.
• Improve conditions for independent workers of all types, including access to unemployment and health care.
• Install a senior adviser on arts, culture and the creative economy in the Executive Office of the President. 
Without arts and culture, American communities cannot fully recover. Arts organizations, their employees and artists are vital contributors to the nonprofit sector, are essential to the prosperity of the communities they serve and should be supported by all forms of relief. We must invest in arts, culture and creativity for our communities to thrive.
Whitney Christiansen, of Shelbyville, received a Master of Arts in interdisciplinary humanities with a focus in medieval/renaissance studies from the University of Louisville. She can be emailed at whits_end@live.com.