I have lived in Frankfort over 30 years. I love this warm and welcoming community; it offers a comfortable life. Imagine how much better it would be with a respectable, well-functioning university led by an honorable president with integrity and an informed board that understood academia and cared about the school.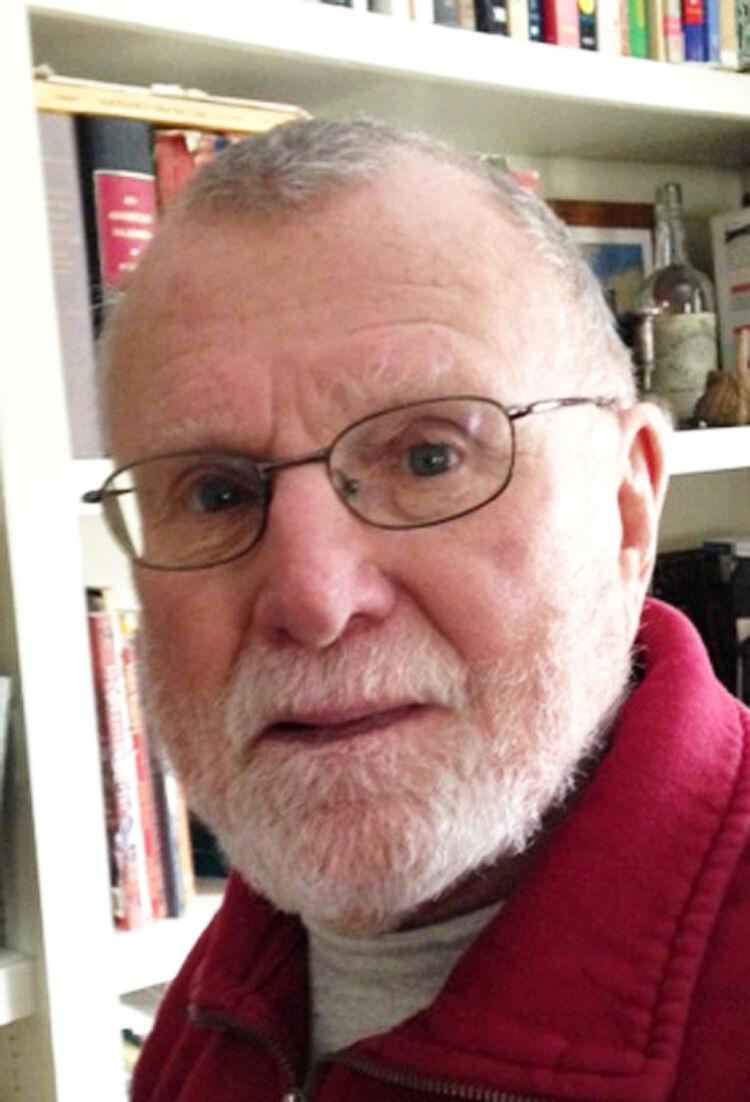 It is difficult to read the recent news about Kentucky State University without being disappointed, saddened, even disgusted. Sadly, many don't read about or care about the school which is on the verge of self-destruction. Given the ongoing state of the school, why should they care?
Some would like to see it fail. One president after another, each with their own malevolent and self-serving strategy, hasn't helped. KSU has become an embarrassment to the commonwealth.
The school was in some disarray when I began teaching there in 1990. I was fired three times for my efforts to make positive changes to the school. I was interrogated by a prominent criminal lawyer about my efforts, at the direction of the president, who informed me that many, considerably more important than I, wanted the school to change but it wouldn't.
"Who do you think you are to try to change it?" I informed him as a professor and an academician, I was obligated to do what I could. Although I kept trying, the only change was that things got worse.
I retired and then following a sequence of revolving presidents, all but one, Mary Smith, seemed dedicated to destroying the school, and always in each president's pocket, a "do nothing," rubber-stamp board and then we come to the infamous M. Christopher Brown era.
Now at its lowest ebb with a reputation that defies remedy, the institution sits quietly on the hill awaiting the next president. Conditions must change at the once-proud school. Frankfort deserves better. The students, faculty and staff deserve better. The school must find an honorable, capable president with integrity. Other schools do it routinely — why can't KSU?  
About the only positive thing is that the faculty are still providing a decent education for their students. As dedicated educators, they continue to teach students while mired in a swamp of administrative ineptitude, a paucity of funds dedicated to instruction, rampant cronyism, ill-advised planning, egregious spending on nonessentials, an opaque administration, arbitrary and racist decision-making, weak to nonexistent ties to the community, lack of collegiality, no sense of shared governance, misplaced priorities, and, an overpaid, bloated and insensitive administration with little to do.
As presidents come and go, each destabilizing the institution further, the faculty quietly continues to teach. KSU exists to serve the public; the extent to which recent presidents, shunning any sense of integrity, understand this is highly questionable.
With the board allowing a president free reign over the school, KSU continues to deteriorate. I am skeptical that Gov. Andy Beshear fully comprehends the scope and depth of the school's problems which have been slowly growing for decades. Who will dare to inform him?
I respectfully suggest to the governor the following steps to remedy the tragic situation:
• Remove all of the current appointed board members.
• With possibly one or two exceptions, remove all administrators that Brown illegally hired.
• Remove the interim president.
• Perform an objective financial audit by a qualified outside professional.
• Perform a comprehensive objective evaluation of the school by an experienced outside academician.
• Solicit and consider suggestions for change from the faculty.
The era of cronyism, inadequate funds for instruction, arbitrary decisions, illegal hiring, a bloated administration, and a directionless path must end.
The suggestions are made for the good of the institution, the students, the community and the state. Anything short of this will be inadequate. Now is the time for immediate and bold change. The era of benign neglect must end.
Beshear, KSU must be changed. Only you have the power and authority to do what must be done. Many are pleased that you have taken the first step. The school cannot continue on its well-worn path to destruction. I offer my extensive academic experience to assist you. I have no agenda other than a respectable university. I have chosen to make Frankfort my home; I want KSU to be a school I can be proud of.
Dan S. Green, of Frankfort, is a social psychologist who writes about W.E.B. Du Bois. He is retired from KSU and can be emailed at Dsgreens@aol.com