Kentucky State University, the shining beacon of hope and positive transformational change for so many in Frankfort and across the great Commonwealth of Kentucky since 1886, has been placed at another crossroads in time. How we as a university react to current issues can have a profound impact to the Frankfort community we call home.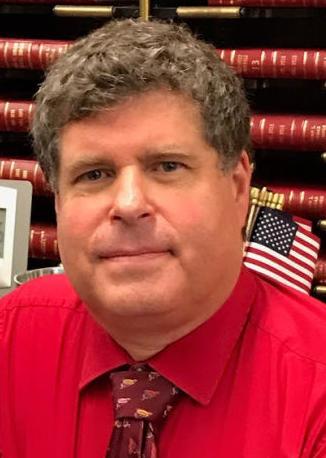 Kentucky State has a substantial positive impact in and around the Frankfort area, and vice-versa, the Frankfort community gives much back to KSU. Upon talking with the Frankfort community, it becomes apparent that almost everyone wants to support KSU, but they want an open and transparent institution.
We must turn these recent negative administration and Board of Regents issues that have been revealed during the past few weeks into opportunities and new possibilities. KSU has excellent students, a talented and dedicated staff and a faculty engaged in dozens of valuable projects that will be beneficial to Kentucky and the world. This dynamic group of faculty members work diligently to create the most productive learning environment possible given our resources.  
In the last four years that this professor has been given the opportunity to come home to this region and be blessed with a teaching position at KSU there have been many positive achievements from technology to the best career services center I have seen in a school of our size, among many others. However, that does not mean that all is well, thus the title, "reset and renew."  
The "reset" refers to the task put to the Council on Postsecondary Education and the governor, who could be deciding the fate of the current Board of Regents and university administration. Whether the decision to stay the course with current leadership, or opt for a new board and administration the need for a reset in our campus culture and a renewed sense of community must flourish. We must fill the freedom to speak, this academic freedom has been a hallmark in university governance.
The faculty in general, the faculty governing body, and the Faculty Senate at KSU can step up and be more engaged in the oversight of the university. While there are many stakeholders that are critical in the functioning of a university, the faculty hold a special set of powers in the university governance that must not be forgotten.
Given what has happened in the past few weeks I challenge my colleagues, as I challenge myself, to be more vigilant in our oversight of the renewed KSU. The faculty and the Faculty Senate can be an oversight group, just as the Board of Regents. The faculty need to use this shared governance responsibility to ensure prudent measures are being taken across campus. From increasing the amount of the KSU budget being spent on instructional expenses, now at only 12.8%, to being an oversight mechanism for the Board of Regents and the administration.  
Once we reset and renew KSU, a new time of growth will be launched.