Editor's note: This is the first of a two-part column regarding Kentucky State University.
I admit it has been frustrating watching Kentucky State University change administrations once again. Since I came to Frankfort in 1981, I have seen nine changes in administrations, including the most current one. This is not good for the health and well-being of the institution, nor a community that is struggling to accept the university as one of its own. Yet I feel obligated to say, "let's not throw the baby out with the bathwater."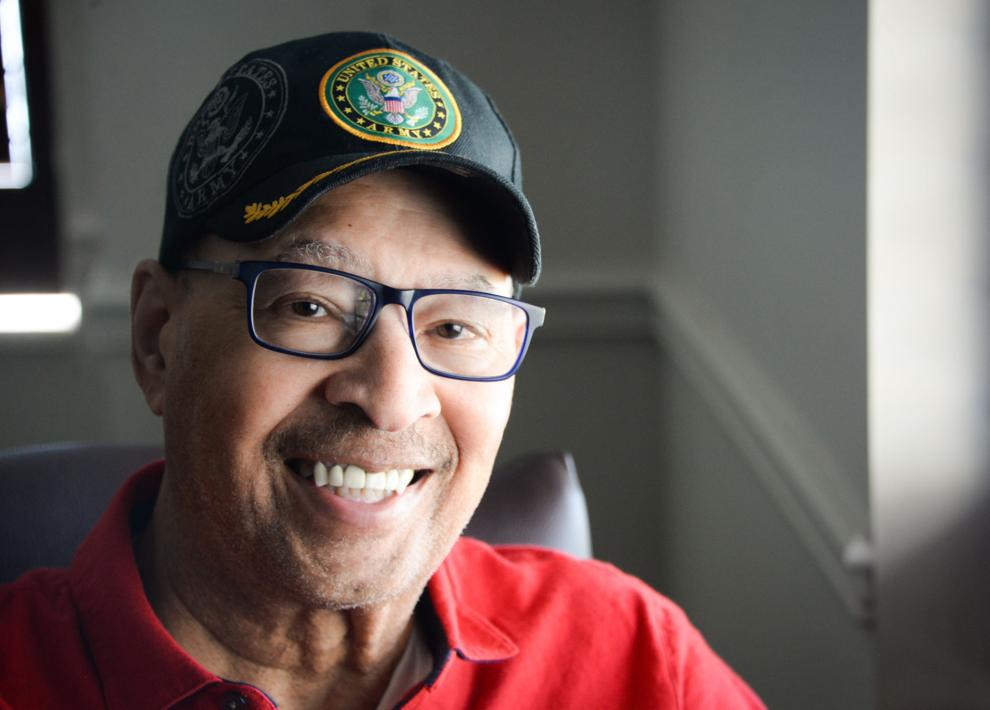 Over 40 years, I have initiated several efforts to bring the Frankfort/Franklin County community and KSU closer. Frankfort is a town with a university, but it has never been a "university town." I know firsthand that it takes time, effort and perseverance to truly feel accepted as a contributing member of the community. I came from Chicago and it took me 30 years before I felt accepted and respected.  
As a Frankfort Kiwanis Club member, I started a program that I called "Leadership Luncheon," where more than 300 people representing the city, county and KSU gathered on campus to break bread together. For some individuals, this was their first time being on the KSU campus. These luncheons were popular and seemed to strengthen the relationship between the university and the community. 
However, with each new president, KSU had a brand-new cadre of administrators. With each change, the process of moving KSU and the Frankfort community closer together had to begin from nothing all over again. Some programs were put on a back burner, dropped or just faded away. It is frustrating when it happens once, but when it happens multiple times, that is when people throw their hands up and say "enough." It took me over six months before I got an audience with this past administration. Yet, I am not ready to throw the baby out with the bath water.
The last "Leadership Luncheon" was held when President M. Christopher Brown II first arrived. Once again, we were looking at a new beginning. As I made my closing remarks at the podium, I had a round rubber ball that I was bouncing in my right hand. I turned to Brown, who was sitting on stage no more than five feet from the podium, I said, "Mr. President the ball is now in your hands" and I tossed him the ball. Much to my surprise and that of the entire audience, Brown dropped the ball. Was that an omen? You tell me.
Who is at fault for KSU's failed success? There are several culprits at which we can point the finger of blame. The most obvious is the president and his administration. Too many KSU presidents have been forced to resign under suspicious circumstances and too many administrators brought to the campus by these presidents have become "yes men and women" and blindly followed.
Part of the blame goes to the board of regents. I cannot speak about the current Board and its makeup, but past boards have not done due diligence in providing KSU with a president capable of moving the university forward.  
There should never be an incident where the board of regents doesn't receive all the financial information and/or were not aware of spending by the president or other administrators. KSU needs a hands-on board that is willing to put in the time and the effort to keep the school on the straight and narrow. That the university is $15 million-plus in debt and must now borrow money to pay its debts and remain afloat is an outrage. The Board of Regents cannot absolve themselves by saying they just did not know. It happened on their watch.
There is one more entity at which the finger of blame can be pointed — the Frankfort/Franklin County community. Instead of wrapping its arms around KSU, our community treats the university like an unwanted stepchild with the COVID-19 virus. We do not pay attention to what is going on up on the hill. We don't support their programs or activities. We are reluctant to provide financial assistance for many of their events.  
There are over 1,800 KSU graduates in our community. These alumni received a great education and a degree from KSU, yet few provide any financial assistance to the university. What happened on the KSU campus, happened during our watch. If the community does not involve itself more with KSU, we will all feel the pain when it is gone.  
Ed Powe of Frankfort helped found Focus on Race Relations: Frankfort (FORR). He can be emailed atedpowe@hotmail.com