I was worn out from a long day of catering when Terry Johnson phoned the Thursday night of Kentucky Derby week.
"I've got another event for you," Johnson, one of my favorite teachers from high school, said.
"What date? I asked of the man who is finishing his 50th year of teaching at my alma mater … and his.
"May 28," he said, to which I replied, "and how many people?"
Naturally I was confused.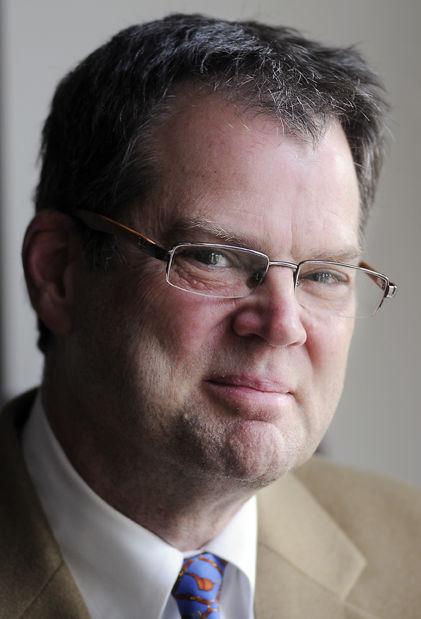 "You are being inducted into the Franklin County High School Hall of Fame on May 28; at graduation," Johnson said.
I could only think of one thing to say: "Terry, you must have the wrong number."
Actually then I thought of something else to say: "This can't be for anything I did while in high school."
Weeks later, when I informed a friend about the honor, he said, jokingly, "I would have thought what you did in high school would preclude you …"
The fact is the distinction is the epitome of the word humbled, and it is hard to imagine a more meaningful recognition.
OK, so the selection is made for things one accomplishes after high school. But, the foundation, at least for me, came not only from my parents, but the teachers I had in high school.
Because of wonderfully dedicated teachers, coaches and/or mentors … such as Terry Johnson, Bob Roach, Doug (Doc) Newton, Charlotte Stagner, Carol Carpenter, David Lee, Bill Crumbaugh, Don Sturgeon, Jack Cline (who was among the Hall of Fame inductees this year as well), Wanda Perry, Floyd Bryant, Nancy Finney, Jean Wright, Jo Ann Jenkins … I was able to set off on a course that has culminated with inclusion in my high school's Hall of Fame.
They didn't just teach their curriculum, they taught life skills, humanity, problem solving, teamwork. They taught you to study, but also to live, to laugh, to commiserate, to communicate.
And, though he was not a classroom teacher, Bob Hoagland changed the course of my life.
I had decided to attend college out of state when principal Hoagland — the same man who had suspended me twice my senior year — pulled me into his office.
"You like horses and you like to write, so explain to me why you aren't going to UK?" Hoagland said (he was a UK grad, it should be noted).
No one likes to admit they got good advice from their high school principal, but Hoagland was right.
After 25 years in equine journalism, my last full time gig in the industry was as editor of The State Journal. My first week on the job, I was notified I had a visitor in the lobby.
"I wanted to come by and say good luck … and I'm proud of you," Hoagland said, stretching out his arm.
A handshake wasn't good enough; we hugged.
I never saw Bob again. He died four years ago.
I was a member of the bicentennial year class at FCHS (1976), the largest graduating class in the history of the school. We had about 420 in our class, thus the need for Western Hills to be built.
I was selected by my classmates to make a special presentation at our graduation ceremony, introducing and presenting a gift to retiring superintendent W. Roy Bondurant.
My graduation was made even more special because my father, Herb Liebman, was seated on the stage and shook my hand after I received my diploma. He was a member of the school board.
My mother, Ruth, taught elementary school for decades; the value of education ran deep in our family.
What also runs deep in our family is our love for Frankfort, which my parents began calling home about 70 years ago.
It is why I call it home today, why my children were raised and educated here, why both myself and my business do what we can through volunteerism and donations to make the city prosper.
It is, I assume, why those on the committee selected me for this tremendously gratifying honor.
Where did my passion for "giving back" begin? It started with my membership in Key Club at FCHS, led by Doug Newton and our sponsor, Keith Ashby.
Sitting on the dais with the other honorees, I looked out at the FCHS class of 2022. I wondered which of them might some day become a member of the school's Hall of Fame.
Within the walls of Franklin County High School, the foundation for them was laid.
Dan Liebman is a Frankfort restaurateur and former State Journal editor. His email address is dliebman58@gmail.com.