Editor's note: This is the second in a two-part column on growth in Frankfort. To read the first part, click here.
The recent initiative to bring solar energy to Frankfort is an example of positive possibility. It is an innovative idea, which, if successful, could make Frankfort a leader rather than a little brother. 
In addition to better schools that can make us desirable to outsiders, we must ask what will make people want to live here. This excludes strip development along our major roads and the gobbling up of farmland that contributes to Frankfort's distinctive landscape.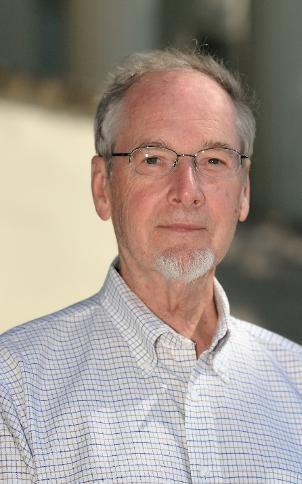 If COVID-19 has accelerated decentralization of the workplace and made our homes do double duty as offices, we need to become a magnet, especially attracting educated young people who wish to escape urban high-rises and big-city tensions to simplify their lives in an appealing and less stressful locale — a place like Frankfort.  
We need to inventory our assets. Unlike most towns in the Bluegrass, large and small, Frankfort has a beautiful setting, a river valley with towering hills that make it scenic and inviting, a natural draw for tourists. We have several historic distilleries that attract thousands of visitors, many of whom would stay the night or the weekend if we provided bed-and-breakfasts in a pleasant setting. Boutique hotel? A great idea. 
Frankfort has a rich history, a friendly town with a well-preserved core in the pastoral setting of a river valley. Unlike most of our sister cities, we have a river that played a major role in the state's settlement and served as its first major avenue of commerce. 
From the air, Frankfort appears invitingly green. In addition to the gravesite of Daniel Boone and other notables on a bluff overlooking the city, we have a museum that house the state's history as well as a vibrant local history museum with its own attractions. The Thomas Clark History Center is here because as the seat of state government much of Kentucky's history was made here. We need to capitalize on Frankfort's historic past.  
What can we do? In the county, Elkhorn Creek draws thousands of kayakers and fishermen and women for recreation. With its walking trails and wildflowers, Cove Spring Park is a gem. In the northern end of Franklin County we have West Sixth Farm, drawing families from near and far, proof that imagination pays off. 
Why not a restaurant on Elkhorn or several locally owned bed-and-9breakfasts to make overnight stays an option? Similarly, our river has potential that has not been utilized since steamboat days.
We need walking and biking paths that follow the river and eventually ring the city, joining it to our university. We also need to generate genuine interaction between Kentucky State University and the Frankfort community, a two-way proposition. 
More specialty shops? Yes. A grocery downtown? A must. We need to target businesses we want, small businesses that are not part of cookie-cutter national franchises, businesses that keep the money at home. We may need to offer some inducements in the way of tax credits and grant aid.  
We need more restaurants but places that can rely on their own distinct offerings as a draw. We must shed our identity as merely a meat-and-potatoes town. We need to support our farmers market, our artists, the sculpture park and the Grand Theatre as well as the concerts that bring people together downtown. Maybe we should launch a festival of some kind, perhaps centered on bourbon. 
Finally, our officials need to be more welcoming to the individuals and businesses that wish to locate in a community where education at every level is valued beyond the playing field. And finally, we need a convention center close to downtown but carefully placed not to eat up land where residences should take priority. The studies and polls have been taken. They provide a blueprint for what we might become.  
Why not make Frankfort a positive example for the state, a model? Short deliberate steps rather than a harum-scarum, damn-the-torpedoes rush will give us positive and lasting change, preventing some of the examples of bad judgment that confront us now. 
Unbridled growth is not the answer. Smart growth is — intentional, measured, bold.
Richard Taylor of Frankfort is a former Kentucky poet laureate who teaches English at Transylvania University. He formerly worked at Kentucky State University. He can be emailed at richard.taylor.ky@gmail.com.