Teaching Science, Technology, Engineering and Mathematics (STEM) has been stressful for some educators because of the difficulty involved in the content and the overall feeling of acceptance by the disadvantaged learners and their parents. My 30 years of experience from 10 universities prepared me to strongly advocate STEM for all students, especially the underprivileged who deserved the most.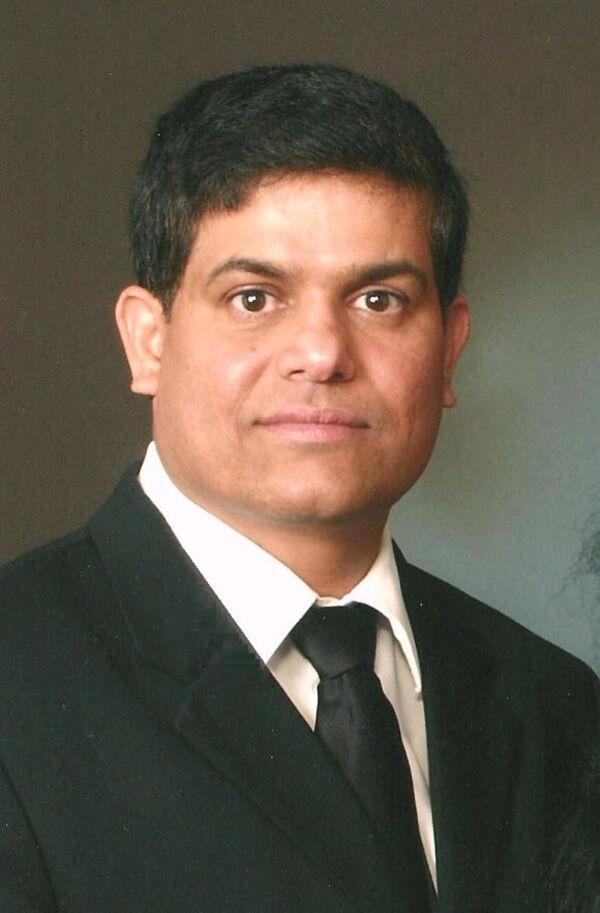 In a STEM program, students get several opportunities to bring their full potential out in four different facets of interdisciplinary fields. From medical engineering to nanotechnology or trigonometric to transitional sciences, new career options are available immediately after graduation. Having STEM in their transcript makes a vast salary difference, especially for the underprivileged students who may otherwise be stuck with the GED pay scale. 
Since 2004, I have been teaching at Kentucky State University and facing students with various learning disabilities. Being involved for a long time has always been rewarding because I am dealing with a college learning community and my overall acceptance as a respectable STEM professor and researcher. There is no doubt that hands-on works in the STEM laboratory are essential for all. 
The demand for full-time STEM researchers in private and government laboratories is very high, and the future seems to be on their side — that is why teaching STEM comes with a built-in requirement of research. Undoubtedly, implementing a seminal learning model with rigorous STEM research in our HBCU provides our students a start-up experience for their research careers.
Being a STEM research ambassador for the student exchange program (DAAD, NY), I represented KSU with a certain level of interdisciplinary professionalism and societal involvement. The opportunities I look forward to STEM to most begin with my passion for serving at-risk students and meeting their needs face to face. 
Twelve years ago, I proposed a plan for a STEM academy at KSU while familiarizing the Gatton Academy, which started in 2007 at WKU. The KSU president, Dr. Mary E. Sias, was delighted about the idea. I initiated groundwork by obtaining an NSF grant and established a research laboratory in the biology department for the first time in the 135 years of history of KSU. The federal grant helped me teach and prepare KSU students and local high school students and teachers in STEM by providing several hands-on training workshops.  
Kentucky Academy of Science and The State Journal had facilitated STEM awareness by publishing several news and articles on the student-teacher training workshops with photos. It captured the attention of our state senators and representatives. The Chief-of-Staff of KSU, Steve Mason, invited me to write a congressional grant proposal on behalf of KSU. Though we submitted it, things changed at KSU in 2015, after Dr. Sias's resignation.  
The next president of KSU, Raymond Burse, insisted I go for federal grants to establish a STEM Academy at KSU. With 23 partnerships, including from UK, WKU-Gatton Academy, and many others, I submitted a $5 million grant proposal to NASA under the Minority Serving Institute grants. Unfortunately, KSU faced yet another turmoil and fell into state-of-chaos after Burse left KSU. 
Federal grant agencies like NIH, NSF, etc., always look for three good qualities before handing over taxpayer money: 1) the quality of the proposal; 2) the stability at the administrative side; and 3) the support from the grant-recipient institute. Once again, in 2020, I prepared another proposal for NSF to help our marginally disadvantaged students who deserve medical school admission and flourish in a STEM career. Once again, we all know what happened on the stability of the administrative side of KSU. 
There is no doubt that KSU will overcome the current problems. I am beyond excited to know what a new KSU means to students and the community shortly. Because STEM education is like an energized wire, the teaching of STEM and the curriculum we develop are the parallel wires of an output connected with an outlet.
The STEM curriculum is neutral, and the lead wire is STEM teaching. The third output is learning, which is grounded because learning is a lifetime readjustment process that needs constant improvement both by teacher and student. The electric current is the current students, and the STEM teachers are lightbulbs for the next generation of learners. 
Being able to advocate STEM for disadvantaged communities on a louder HBCU platform, I feel confident that Kentucky will continue its support to the core values of the KSU and its STEM education. Building a robust STEM program is crucial for KSU for a progressive academic transition of newcomers and its existence.
I request our State Executive Branch, Senators and House of Representatives extend their helping hands with necessary funds for this 135-year-old institute. The state officials' immediate action will help KSU find its ideal niche to teach STEM for its students.
Narayanan Rajendran, Ph.D., is a professor of biology at Kentucky State University. He can be reached at sibiniki@hotmail.com.