The ongoing COVID-19 pandemic has drastically changed many people's lives in ways that most of us cannot completely and truly comprehend or feel for.
This time has brought change, loss, confusion and disparity for many of us, while for others this has been a time of learning, growth and reflection. A group that I am part of — that I believe the pandemic has affected by a significant amount — is teenagers.
Most of us have missed significant time in school, are isolated from friends and family, and are facing limited social interaction during such an important developmental period of our lives.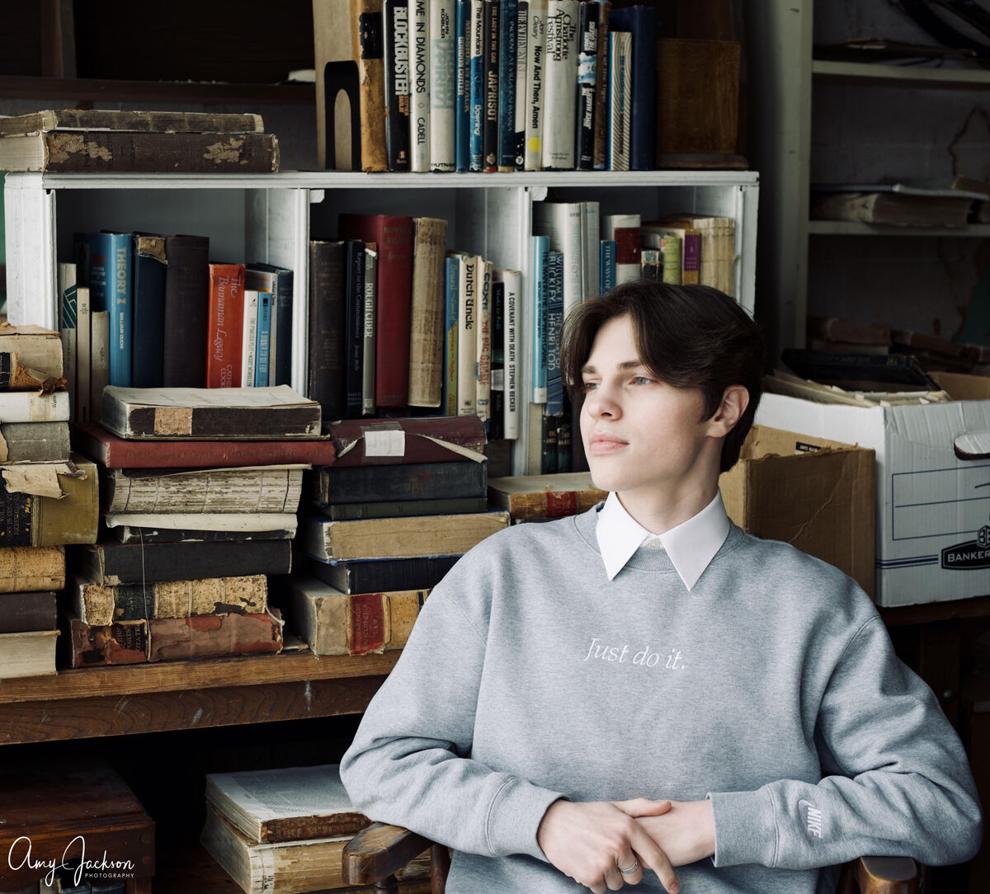 I asked some of my peers how the pandemic has affected them so far and received some compelling, thoughtful and vulnerable answers. These answers not only allowed me to truly understand my peers and their experiences, but they did so during such a time of isolation.
I think I can speak for everyone when I say that this pandemic has made us all feel more isolated and distant than ever before. I am truly grateful that I was able to connect and get such thoughtful answers from those around me in a time when that seems so unattainable. Every single one of the responses I received varied, meaning that during the time of COVID, everyone has had a different experience.
While reflecting on the responses I received, I realized that the emotions and experiences everyone has gone through during this time can be viewed as if they were on a spectrum. It's not fair to say that the experiences people have gone through are either just good or bad; these emotions, especially during such an impactful period, cannot be painted as just black and white. I believe it is fairer to say that these experiences fall onto a spectrum.
For example, one of my friends said the pandemic "gave me the opportunity to truly take the time I needed to understand and develop myself." I thought this was interesting and allowed me to view the pandemic differently, in a more positive way. I didn't realize that before when things were what we considered normal, not many people had the time to find themselves or were able to express themselves.
Other responses were similar. One said the pandemic taught them to appreciate the little things in life more and how we took everything before for granted.
One response that differed from the rest said, "I realized how reliant I was on others for my emotions."
I received a few more responses that showed the negative impacts of the pandemic. Some said that their anxiety increased, they became much more antisocial, making it harder to socialize and talk to people now, and that school has been more of a burden rather than a tool for education and learning.
Most of my peers have never felt this disconnected from everything and everyone before. They are worried about the effects this pandemic will have on everyone later in life, regarding mental health and prolonged isolation from others.
I believe and I hope that this is a teaching moment for anyone reading this. This pandemic has hurt but also helped us all in many ways. However, it remains important and imperative that we as a collective community reach out to one another. It has always been important to organize as a community, however, now it is more important than ever.
Be there for someone who you would want someone to be there for you. Building those connections builds a stronger community, helping uplift us all.
John McDonald, of Frankfort, is a senior at Frankfort High School and a news intern with The State Journal.