When local artist and Together Frankfort coordinator Karen Carey delivered a certificate of appreciation to Wicked Glass and Wanderlust Designs for selling recycled, organic materials, hemp T-shirts and sustainable items, the owner expressed sincere appreciation and said Carey's questions about what businesses can do to improve our environment and make it healthier and cleaner encouraged her to think of other things she could do. This is a conversation we had hoped to get started.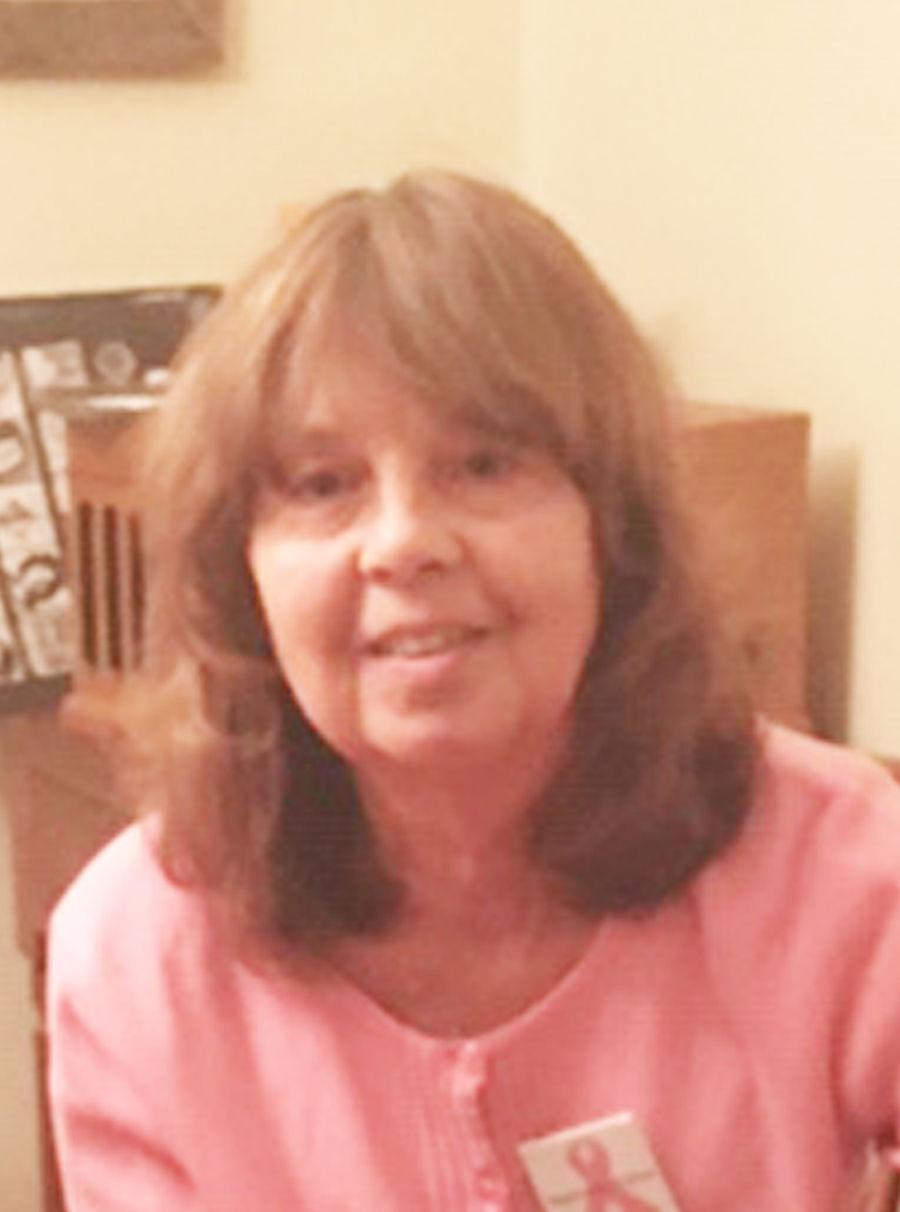 In recognition of Earth Day, Frankfort's downtown businesses recently shared things they are doing for our planet. Carey designed a certificate that included a summary of what each local business is doing for the environment. These certificates of appreciation from Together Frankfort have been displayed on windows and doors of 17 participating businesses. From Completely Kentucky's 59 solar panels that offset 75% of their electric use, to Andy's Artisan Bread's composting coffee grounds, Jessie's Art Gallery's recycling glass and cardboard, Broadway Clay recycling clay, Poor Richard's creative partnerships with other businesses committed to climate action, Capital Cellars choice to sell local and organic beverages, and so many of our businesses using LED bulbs, bio-degradable products, recycling as many items as possible, and avoiding the use of plastic and styrofoam, we recognize the efforts of downtown businesses to preserve and protect our environment. There isn't room to list all their efforts, so be sure to look for the posters describing all the different ways to help!
The other businesses with certificates of appreciation for their ecologically conscientious activities are: Capital Gallery, Elks Lodge #530, Frankfort School of Ballet, Goodwood, Local's Food Hub and Pizza Pub, Mortimer Bibb's Public House, Old Capitol Antiques, Paul Sawyier Public Library, Rebecca Ruth, and Yes Arts!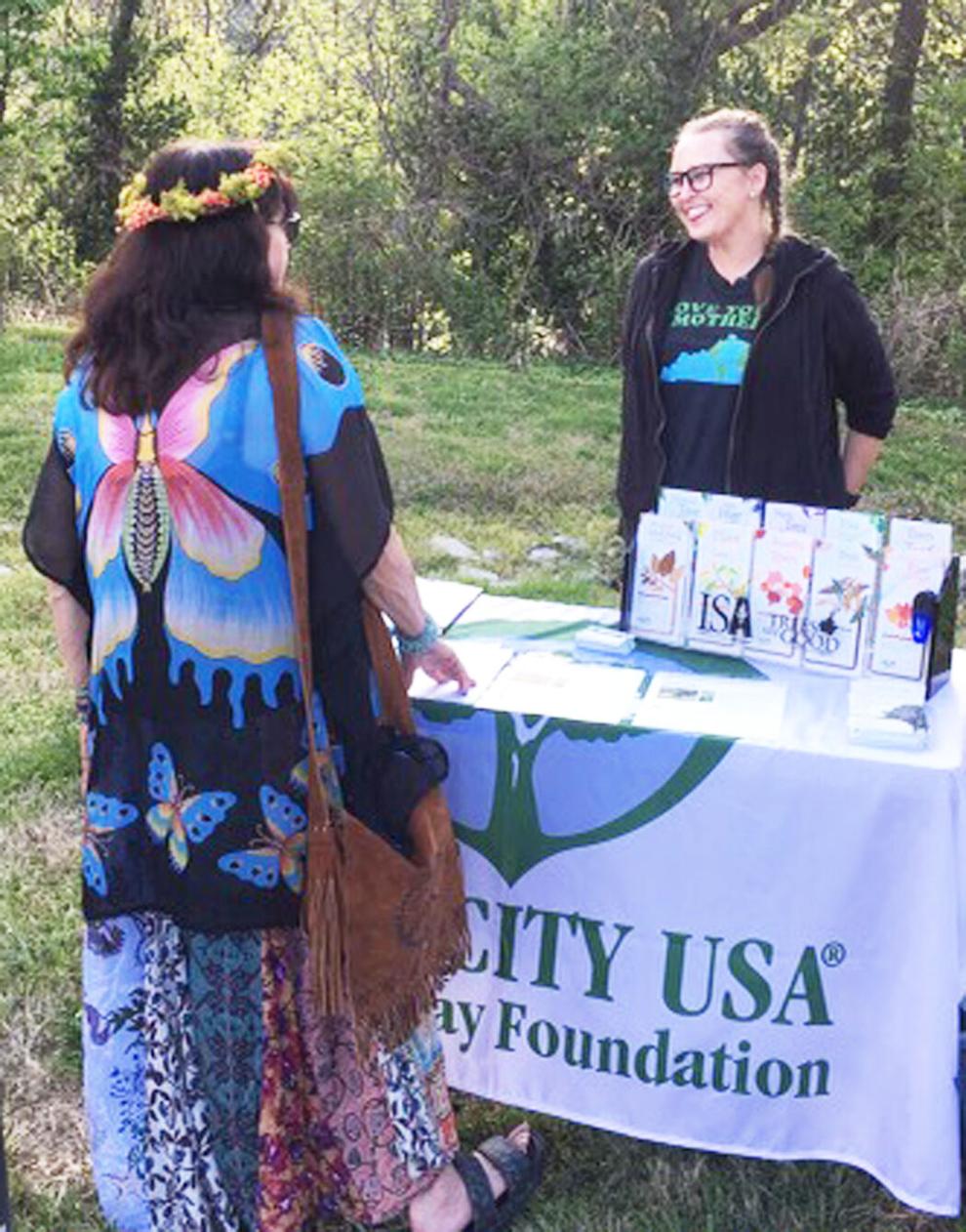 In addition to focusing on our local business community, Together Frankfort also celebrated Earth Day 2022 at River View Park with guest speakers, Dr. Paul Vincelli, a University of Kentucky professor with extensive knowledge of climate change, and Jody Thompson, Kentucky State University professor who presented information about forest ecology. They shared power point presentations to educate our guests on what is happening now and predictions for the future. After the presentations, Dr. Vincelli said scientists are instructed not to "scare the public," but there was a sense of urgency in his efforts to share his concerns regarding the rising of the Earth's temperature and extreme weather conditions taking place now.
Also at River View, nine organizations educated us on a variety of community efforts to improve the quality of our environment and to share information. The Sewer Department of the City of Frankfort provided a model showing how river water becomes drinking water, Parks and Recreation gave away trees, Moms Demand Action shared how to BE SMART regarding gun safety, Farmer's Market educated kids on how a variety of vegetables grow, Kentuckians for the Commonwealth, Progress Kentucky, the Audubon Society, Frankfort School of Ballet and Together Frankfort shared information on their respective organizations and how to become involved. There were fun activities for kids, Mother Earth and Stephen Frank (for whom Frankfort was named) made appearances, and the weather on this Earth Day was perfect. 
Many business owners and residents of Frankfort are showing love and respect for Earth by recycling, re-using, re-purposing everything allowed and by conserving energy whenever possible. One guest for our Earth Day event wore a shirt that read, "There Is No Plan(et) B." So very true!
Judy Goddard, of Frankfort, is one of the Together Frankfort coordinators. She can be emailed at judygoddard360@yahoo.com