Americans, this year, will celebrate the 400th anniversary of Thanksgiving. In 1621, Plymouth colonists and Wampanoag Native Americans shared an autumnal harvest feast that is acknowledged as one of the first Thanksgiving celebrations in the colonies. Years later, in 1863, Abraham Lincoln proclaimed Thanksgiving Day to be in November of each year.  He entreated all Americans to ... "ask God to care for all those who have become widows, orphans, mourners or sufferers in the lamentable civil strife and to heal the wounds of the nation."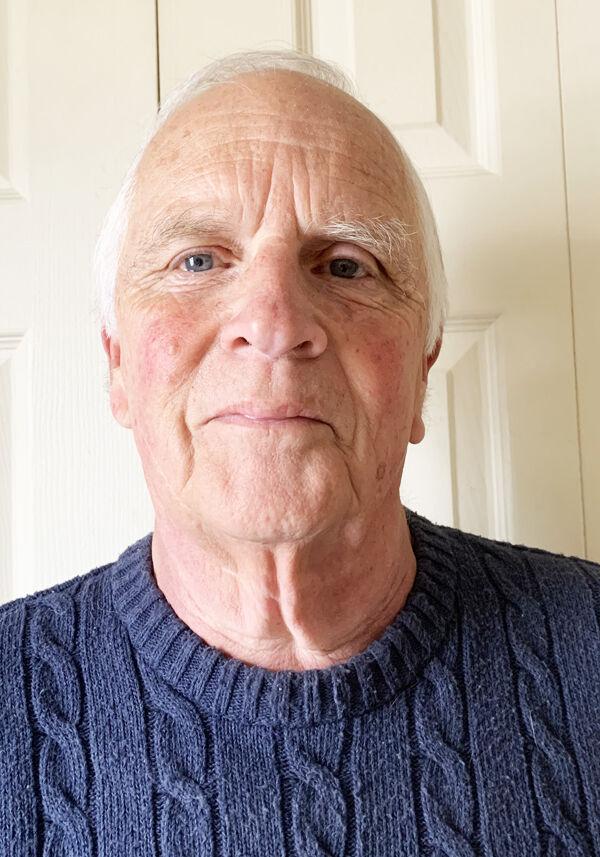 Humans have always had rituals that help the group in a rededication to each other and to something greater than themselves. These ancient rituals and annual celebrations have often been in the fall of the year to acknowledge, with a social gathering, the abundance of the earth's harvest, survival, communal blessings, life, and the human need to share. The gatherings had two things in common — food and stories. Food shared in a meal bonds a family, friends, neighbors, or a tribe; stories of our experiences and our thanksgiving are shared, told and retold because stories are one of our oldest forms of religion, fending off demons, creating a sense of belonging, and reconciling human existence within the universe.
For some of us this Thanksgiving, as we gather at the table, hold hands, bless the food, and enjoy the bounty of the earth and our lives, we should be reminded that 854 million people in the world will go hungry and face food insecurity. In a world that produces enough food to feed all people, 25,000 of our fellow humans (10,000 of whom are children) die every day from hunger. 
The major cause of this chronic hunger is poverty, putting at greater risk children who have to depend on adults, women, seniors, and ironically farmers and others in rural communities. Escalating food prices around the world, and weaponization and politicalization of food have driven 100 million more into poverty and food insecurity — even into extreme poverty defined as an income of $1.90 or less per day. As we expand the borders of our lives to include in our group, not only family, friends, and neighbors, but also strangers, let us not be overwhelmed by the immensity of the global or local problem to the point where we do nothing.
A feasible solution to global hunger by 2030 includes:  climate smart agriculture, humane response to forced migration, gender equality, reduction of food waste (globally 33% of food is wasted while in America 40% is wasted), disaster risk reduction, increased hygiene and sanitation, control of crop infestations, crop bio-fortifications, and improved food storage systems. All are possible.  
In our bountiful country, 45 million people struggle with hunger and 15 million households face food insecurity. Poverty is again the greatest cause of food issues. Children in this situation have increased rates of asthma, anxiety, depression, illness, and perform poorly in school and physical activities. People of color have a higher risk of of hunger, and households with children are 50% more likely to suffer hunger and food insecurity.
In Kentucky, approximately 783,586 people are below the poverty level, while in Frankfort, more than 4,360 of our family, friends, neighbors, co-workers and strangers are below the poverty level and live with food issues. Statistically, each of us will personally encounter at least three people every day, who silently suffer from hunger, and need our help. 
In the U.S., there are 200 food banks and over 60,000 food pantries. One such pantry in Frankfort, the Emergency Community Food Pantry, celebrated its 40th anniversary on Oct. 26. Operated completely by volunteers, it has distributed 1,710,000 meals in the last 10 years, according to The State Journal. All such pantries, besides food, distribute smiles, warmth, dignity and hope. Day by day, little by little, person by person, person to person, change, help,and hope are possible. Some of us are the fortunate ones —  fortunate to know, fortunate to enjoy, fortunate to help, and fortunate to be thankful. 
Morris West, in his novel, "The Harlequin," wrote this blessing — "We eat while others are hungry. We laugh while others are sad. For what we have, we are thankful. Grant us always to remember what others have not, and where we can to restore it."
Glenn Ballard, of Frankfort, has 40 years of experience in administration in the areas of mental health, health care and education. He is retired and "a repurposed citizen for commonwealth and country." He can be emailed at midvar1975@gmail.com.