Kids Days are returning and will be the second Saturday of each month to the Franklin County Farmers Market. We will be handing out $2 in kids tokens for each child to spend at the market. There will be a planting activity to go along with our farm to plate curriculum, as well as coloring sheets from YesArts!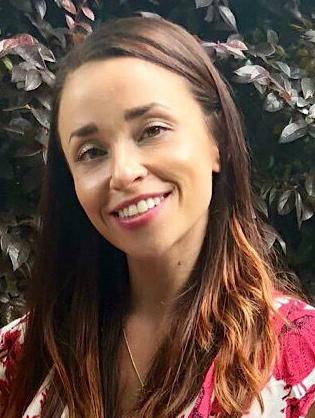 We will also have some baby farm animals for kids to look at and learn about. The Friends, the friend-raising and fundraising arm of the farmers market, is the sponsor.
The Friends makes possible the farmers market's Kids Days, Double Dollars program, Farm to Table Dinner, and additional fun and educational programs for the community. They promote locally produced food and goods, support local sustainable agriculture, educate about healthy living while advocating for greater access to healthy foods for all.
They strive to make the farmers market a vibrant community gathering place. Just as the food from the farmers market nourishes us, donations to the Friends of the Farmers Market, help make our market a more vibrant place.
Regular membership (which includes a free tote bag) starts at $20. Thanks to all of those that continue to give.
In keeping with the family fun theme of Saturday's market, we have also dubbed it "burger week." Lolalicious, a new Frankfort business, will be selling their hamburger sauce (sort of like Manwich, but way better) and pickles. Our bakers have been making fresh buns so that it's a one stop shop for an easy meal. Throw together a salad with all the fresh greens we have right now and you're done with dinner!
Mother's Day is Sunday and it's OK if you haven't purchased a gift yet. We've got you covered. Farmers market gift certificates always make mom smile.
If she's a plant lover, we can certainly work with that too. We'll have lots of plant starts (some of our tomato and pepper plants are ready to start producing) as well as bulbs for the garden. We'll also have hanging baskets and cut flowers.
Last Saturday we had our first harvest of strawberries, broccoli and asparagus. There are still lots of beautiful greens including spinach, kale, swiss chard, tatsoi and a dozen varieties of lettuce.
The simplest option is probably the Thursday curbside delivery. You pre-order at fcmarket.localfoodmarketplace.com ahead of time, show up at the market during your pickup window and pop your trunk. We do the rest.
You can even use your EBT/PEBT and maximize savings through the Kentucky Double Dollars program. There are also some vendors that only make their products available on Thursdays, like Harvest Moon Dairy cheeses, which if you haven't tried it, you're missing out.
Things are picking up at the market and in my garden. I'm certainly a novice grower, but it's been fun to try new things and experiment. A few weeks ago Adam Leonberger at the Franklin County Extension Office stopped by to help me with some soil samples.
Admittedly, it's something that should have been done months ago but I wanted a baseline to consider anyway. Adam said that most of us (in Central Kentucky) generally need a few inches of compost, but we'll have to wait and see what the lab says.
In the meantime, my tiny little seeds have grown into plants, some tomatoes plants are close to 3-feet tall by now. I'll be watching the weather for the next few weeks as I wait to plant. Follow along here for a monthly update on my gardening adventures.
I haven't planted any asparagus, but several of our vendors have been harvesting it these last few weeks. If you purchase some from the market, make sure you find a jar, add about an inch or so of water, toss your spears in and store it in the refrigerator until you're ready to use it.
When it's time to begin cooking, bend the asparagus at the bottom and it should break just above the woody stem and that's exactly what you want. Use the recipe below for perfectly roasted asparagus.
Sprinkle of finely grated parmesan
A dash of red pepper flakes
First heat the oven to 425 degrees and line a baking sheet with aluminum foil. Snap off the ends of the asparagus and line it up in your pan. Drizzle with olive oil and season with salt and pepper, roll to evenly coat and cook for 15 minutes in the oven. That should do the trick.
From there, transfer it to your serving dish and garnish with lemon juice, parmesan cheese and a touch of red pepper flakes and enjoy!