The Grand Theatre's 2022-23 season represents the most eclectic and diverse programing in its 13-year history. From South Africa to Denmark, Jamaica to Lake Wobegon, from Miami black's violin virtuosos to a Los Angeles 12 string master, the season offers the best of music, theatre and comedy.
The Grand is proud to open its season with the return of South Africa's most famous chorale singers, Ladysmith Black Mambazo. Hailing from Ladysmith, a village near Durban, Ladysmith Black Mambazo gained fame during the fight against Apartheid (government enforced racial segregation) in South Africa.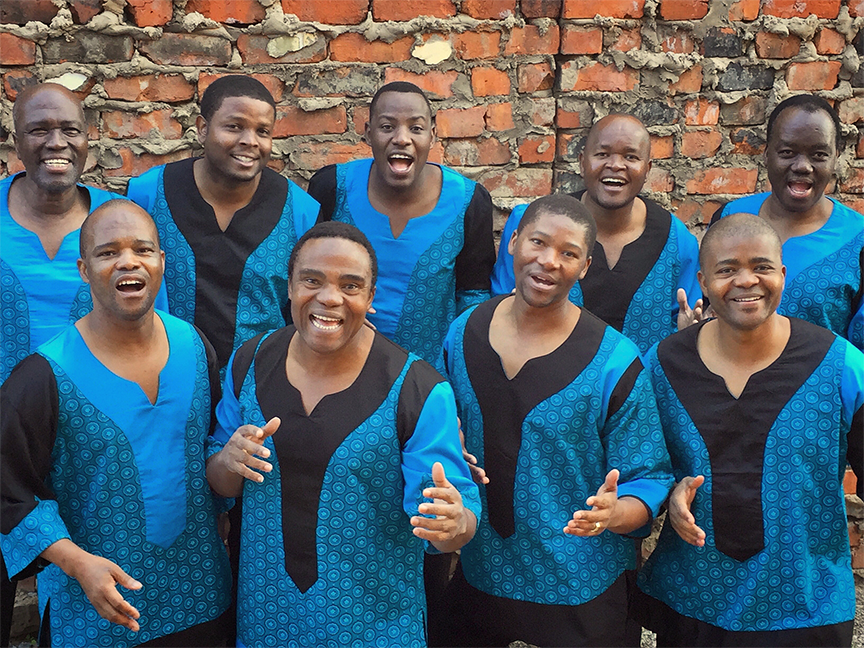 With Nelson Mandela imprisoned for his political opposition for life, Paul Simon went to South Africa to collaborate with South African musicians to record Graceland. Simon found Ladysmith and its leader Joseph Shabalala and recorded the album, which sold 16 million records in 1986 and drew world acclaim and attention to Apartheid and Ladysmith. Simon produced Ladysmith's first album "Shaka Zulu" in 1987, which won the first of the bands five Grammy's.
Change was occurring in South Africa due to internal politics, but spurred by Graceland. Nelson Mandela was released in 1990. Apartheid was ended in 1991 though strife continued. Nelson Mandela was elected president and won the Nobel Prize for Peace in 1993, taking Ladysmith with him to Oslo for the award ceremony as "South Africa's Cultural Ambassadors."
Ladysmith Black Mambazo will return to the U.S. for its first post-COVID tour. Joseph Shabalala has passed, but his sons lead the group. The Grand is proud that their 2022 tour will open in Frankfort. For more information see Mambazo.com. Ladysmith Black Mambazo is sponsored by Kay and Bill Kirkland.
From South African harmonies, the Grand's season moves to Texas for the Western Swing Honky Tonk sounds of Asleep at the Wheel.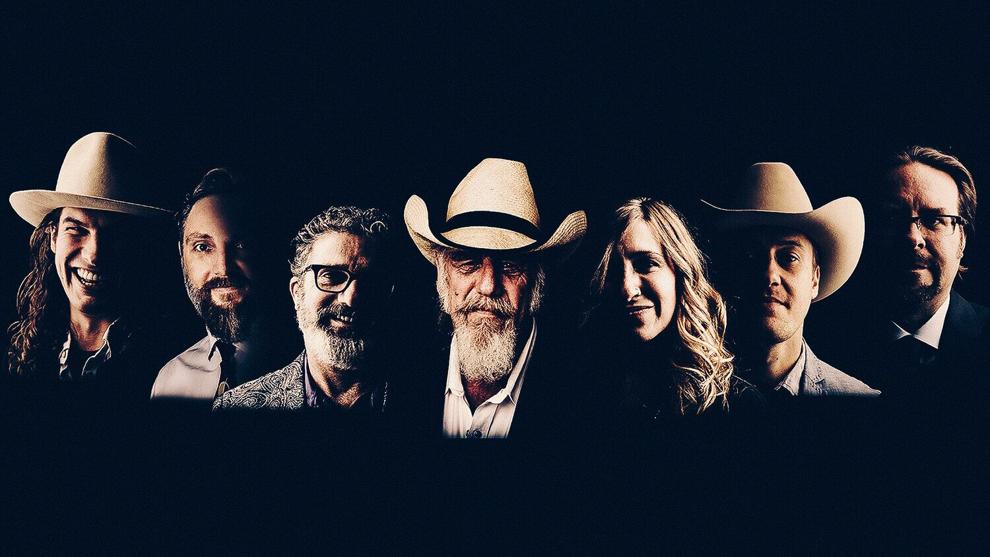 Though born in Philadelphia to a Jewish family, Ray Benson founded Asleep at The Wheel 50 years ago and quickly focused on American roots music. At Willie Nelson's suggestion, Asleep at The Wheel moved to Austin in the mid-1970s and has resided there ever since. The band has released more than 30 albums and has toured constantly winning 10 Grammys. Asleep at the Wheel is sponsored by Gloria and Richard Eversman and Teresa and Jack Ellis.
Bob Marley died more than 30 years ago, but the band he played with initially and that later backed him, The Wailers, will return to the Grand on Sept. 28 to serve as prologue to the Bourbon on the Banks weekend event. The Wailers is led by Ashton Barrett, the legendary "Family Man" who played with Marley and the original Wailers. He and his sons and other Jamaicans now compose the band.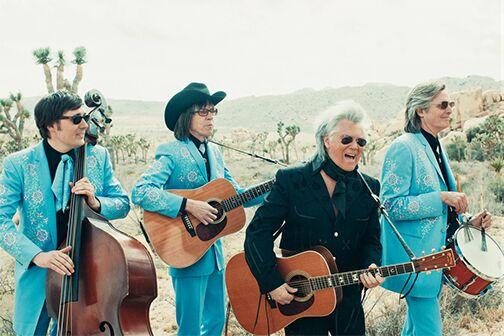 The Wailers play all the legendary sounds of Bob Marley, many of which Barrett orchestrated and played with Marley, including "Three Little Birds," "One Love," "Jamming," "Redemption Song," and all the rest. The Wailers is sponsored by Marie and Bill Cull.
Marty Stuart and his Fabulous Superlatives return to the Grand for a third time on Oct. 20. At age 11, Stuart saw Johnny Cash and decided that's what he wanted to do with his life. At age 14, he began playing with Lester Flatt on Hee Haw.
Stuart has released more than 20 albums and 33 singles. He and his brilliant band, the Fabulous Superlatives, have played together for 20 years as Marty became a country music legend. Marty Stuart was prominently featured in the Ken Burns PBS series "Country Music" and has won five Grammys. Marty has also founded his "Congress of Country Music" (MSCCM) in his hometown of Philadelphia, Mississippi, where he has created a museum to house the world's largest collection of country music artifacts. Stuart himself has collected 20,000 plus items.
One dollar ($1) of each ticket purchased to the Marty Stuart show is a charitable gift to the 501c3 museum. Marty Stuart and the Fabulous Superlatives is sponsored by Expree Credit Union.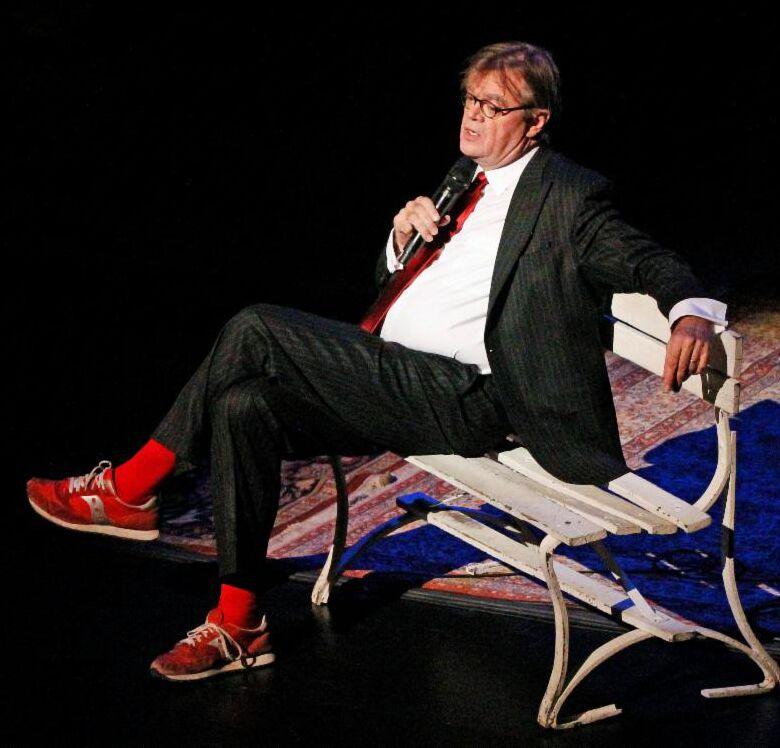 Garrison Keillor of Prairie Home Companion Radio fame brings his band Keillor and Company to the Grand on Feb. 24 for an evening of storytelling humor. As always, he speaks of his beloved Lake Wobegon, Minnesota, and the eccentricities of its residents. Keillor is sponsored by Richard Rosen and Anna Marie Pavlik both who have Minnesota roots.
Roger McGuinn who founded The Byrds, sang the ballad of "Easy Rider" in the breakthrough film "Easy Rider" and is a member of the Rock and Roll Hall of Fame appears on Kentucky Oaks Day. He brings a fabulous music repertoire and even better stories of his great career.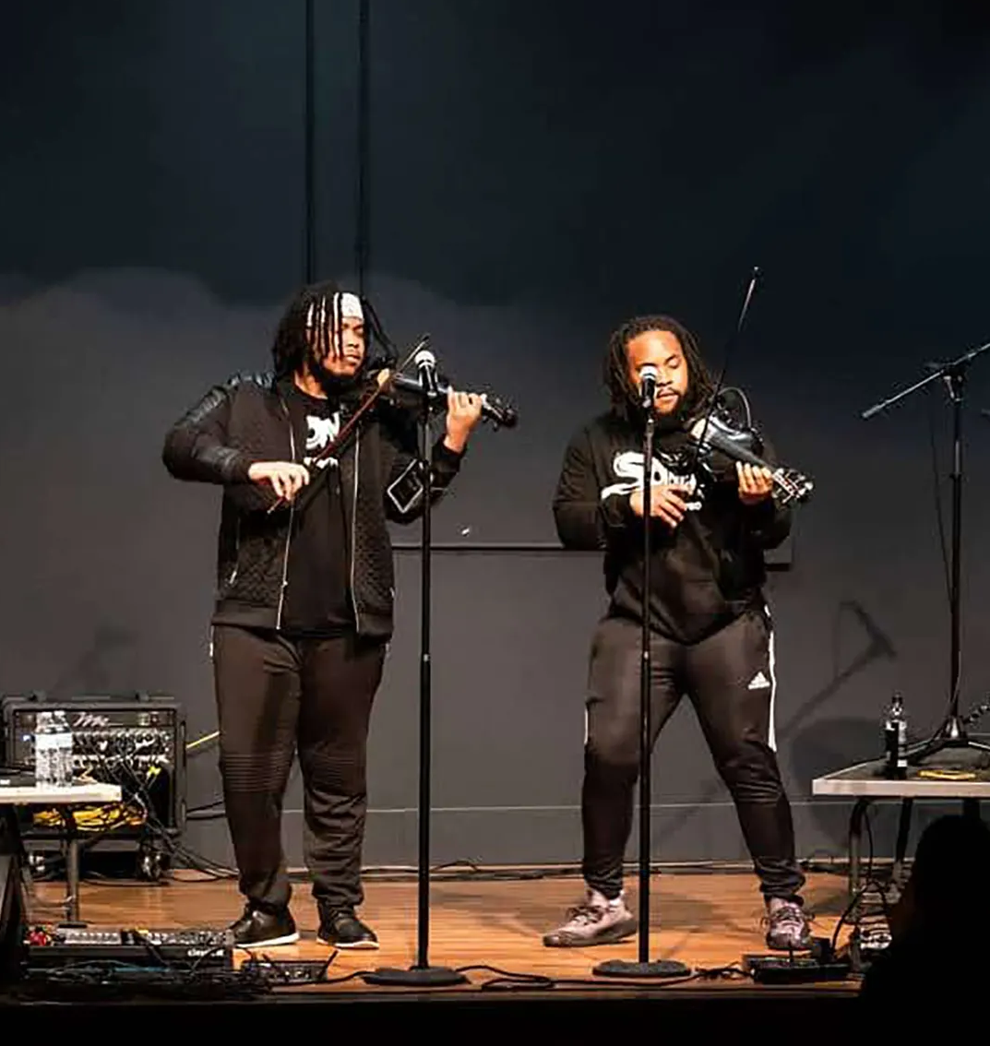 Other season shows include singer songwriter Darrell Scott, a fabulous Canadian ABBA tribute show, "ABBA Mania" and "Sons of Mystro," two classically trained violinists from South Florida who move from Mozart to Run DMC and play with a drummer and DJ. Frankfort's own Bluegrass Theatre Guild will present "Miracle on 34th Street" after a two-year COVID pause.
Season tickets are on sale for the 10-event season. Prices range from $267.30 good seats to $387 for premium. Those purchasing their tickets by May 27 will receive free tickets to the "Evolution of Joni Mitchell," a tribute show presented by New Yorker Lauren Fox who performs the music of the brilliant singer songwriter. Tickets are now on sale to the Joni Mitchell tribute.
Other shows at that the Grand include the Jefferson Starship on June 11, 10,000 Maniacs on July 31 and Todd Snyder on Aug. 25. Consult the Grand website, thegrandky.com or call the ticket office at 502-352-7469 for show and ticket information. Individual tickets for season shows will go on sale June 13, with exception of Ladysmith Black Mambazo which goes on sale May 27.