We know that people shop at the Franklin County Farmers Market to find the freshest produce and to support the local economy, but there's more to it for most of us.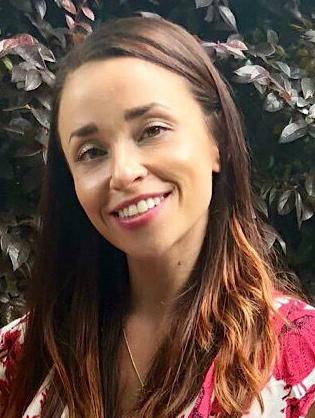 As I listened to Lee Ann Jones, with Happy Jack's Pumpkin Farm, describe two ways to prepare kale, I was reminded again that shopping at the market is just a different experience.
She laughed, "Do you want to know the healthy way, or the way that tastes really good?" And then she went on to describe the preparation for a proper kale salad, as well as good ol' fashioned slow cooked greens with bacon.
She reminisced on her time at Holly Hill Inn with chef Ouita Michel and checked in on the customer's family before they parted ways.
For whatever reason, the sharp contrast between shopping at the market and shopping at other local stores really struck me in this seemingly unremarkable interaction. I think that the pandemic, at least for me, brought to light how important connections are, between humans and between local food systems.
Even for those who don't (yet) personally know all of our producers, there's a particular kind of magic that takes place when the people that have lovingly cared for their fields and farms come and present the fruits of their labor.
I think it's also especially meaningful right now to see actual faces and smiles as you walk around the market.
We too are embracing the idea of opening back up as we reinstate in-person kids days. This year, they will be held the second Saturday of the month, so our next will be June 12. As in previous years, we will hand out $2 in tokens for each child to spend on fruits and vegetables at the market. There will be various activities set up around the pavilion and we hope you will bring your favorite little people to join us.
The South Frankfort Food Share is also underway with it's first distribution in June. Our VISTA, Emma, is also working with the FreshRx program, which helps pregnant mothers to purchase produce from the market as well as link up with an on-site dietician.
We are currently accepting food pantry vouchers and will soon accept WIC and Senior vouchers, which are all administered by other community organizations. Our next article will go into detail about these programs as well as the impact we hope they have on our community.
As always, where there are gaps in funding, we find the support of the Friends of the Market. If you would like to become a friend of the market, we have different levels of membership, most of which come with a cloth tote bag. See me at the welcome table for more information on how to become a member or to volunteer with any of our programs.
With temperatures in the 90s, it's evident that summer is officially here. Somehow, I managed to pick what seems like the two hottest days to get 50 tomato plants in the ground, but there is something immeasurably rewarding about looking over the garden plot to see the fruits of my labor.
Luckily, I have a planting (and infrastructure building) partner. It's usually my first inclination to go it alone on projects and tasks, but it wouldn't have been possible without Moira.
While self-sufficiency is an important skill, so is collaboration, and sometimes I forget that. We shared a desire to plant beans, and from that, nine arched cattle panel trellises and one teepee trellis were erected.
In addition to our tomatoes and beans, we have tomatillos, squash, zucchini and cucumbers. I'm hoping to get the peppers in the ground before it rains today, but we'll see how the day unfolds.
Luckily, the market has plenty to offer while I wait for my garden to produce. In addition to all the greens we've had for some time now, there's broccoli, asparagus, carrots, green onions, strawberries and more. There's also plenty of pasture raised animal products as well as honey, coffee, other pantry staples, and various crafts each week.
We hope that you will join us this Saturday or Tuesday from 8:30 a.m. until noon. Even if you don't have a personal relationship with any of the producers, don't hesitate to ask for a cooking recommendation or any other question you have about a product.
The market is more than shopping, it's an experience, one you won't want to miss out on this week.