When the Franklin County Farmers Market has live music, it makes me feel a little like I did wandering markets in far-away places. We get to have that experience tomorrow, when guitarist and vocalist Jack Twombly visits the market from 9 a.m. to noon, giving us all some nice Saturday morning tunes to go along with our market shopping.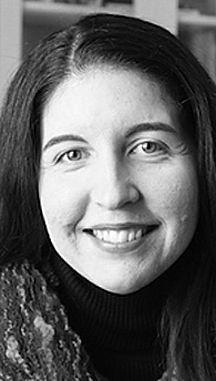 Next week, most people reading this column have off on Thursday — probably Friday, too' — but that's not an option for most farmers and especially not for market farmers, as there will be a July 4 farmers market in the Market Pavilion, 7 a.m. to noon. I heard from a reputable source that sweet corn will be there! I'm just saying, if you're coming to my house at lunchtime on July 4 and you're not bringing fresh farmers market corn, we're going to have a conversation.
That evening is the Friends of the Franklin County Farmers Market's Whitaker Bank Farm to Table Dinner, supported by Kentucky Proud. Held each year on July 4, it's the largest community fundraiser to support the Friends of the Market's efforts in putting on Kids Days, supplementing our Double Dollars program and assisting in other farmers market activities.
Tickets are on sale now — they sell out every year — on the farmers market's website and at the Farmers Market WesBanco Welcome Table. In addition to this year's All-American Meal theme, the evening features live music and a silent auction.
Find all your seasonal fruits and veggies, herbs, meats, eggs, honey, spices, flower bouquets, beer cheese, sweet and savory baked goods and more every Tuesday and Thursday, 7 a.m. to noon, and Saturday, 8 a.m. to noon, in the Market Pavilion at River View Park, Wilkinson and Broadway; and on Wednesdays, 11 a.m. to 1 p.m., outside the Cabinet for Human Resources Building, 275 E. Main St.
Shop with your debit, credit and SNAP/EBT cards, Senior Farmers Market Nutrition Program checks and Emergency Community Food Pantry Fresh Food Vouchers. We double the value of purchases made by SNAP/EBT and Senior Nutrition Program customers at the Farmers Market WesBanco Welcome Table!
South Frankfort Food Share
The first South Frankfort Food Share of the year was last week, and it went so well! We had 60 shares of fresh vegetables from six local farmers, all purchased by people in our community on a sliding scale. We had chef demonstrations with the most delicious fried rice and garlic scape mayo samples by Chef Lee Dempsey of Wallace Station, volunteers helping shareholders collect all of their veggies, and a community of folks just hanging out and talking about food.
The next South Frankfort Food Share takes place outside Second Street School on July 16, and shares will be available for purchase starting Wednesday on the farmers market website, by emailing FranklinCountyFarmersMarket@gmail.com and at the farmers market.
We're guest Instagramming!
The Farmers Market Coalition (@FMCorg) chose the Franklin County Farmers Market to be their guest Instagrammer for this week. We were chosen from farmers markets across the country to tell the story of the many things going on at our market. It's been a fun week, and we continue through Sunday. There's still time to follow along!
Blackberry Heaven farmer Trina Peiffer says they're having a flush of shiitake mushrooms this week. This is good news, as it's not something that happens very often! Mushrooms are usually one of those things that you have to get to market first thing to purchase, but this week you might be able to be a little more leisurely about it. So, my weekend menu revolves around mushrooms: steak kabobs (recipe in this week's farmers market enewsletter), shiitake mushroom lettuce wraps and shiitake and roasted cauliflower salad— with Happy Jack's Pumpkin and Produce's colorful cauliflower. With the heat suddenly coming on, I'm also leaning heavy on salads, grateful that our farmers grow such beautiful greens.
Find seasonal recipe inspiration on the farmers market's Facebook page and at the farmers market itself, where you'll get free samples and recipes each week.