Editors note: This is the last column of a five part series.
The most common mental disorder in our country is anxiety. Anxiety is defined as distress or uneasiness of mind caused by fear of danger or misfortune. If you can remember in Part 3 of this series, "The Battle of the Mind," I discussed how the mind is the arena where the devil tries to set up camp and shoot his lies into our minds and hearts.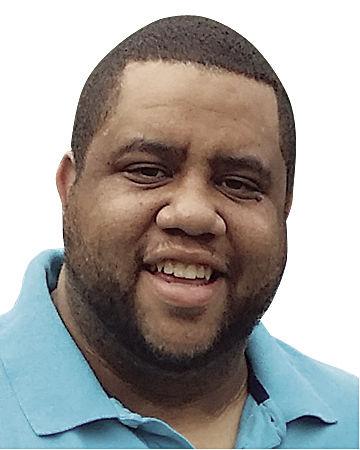 Over the years, life hasn't always been nice to me. There were times when I wondered how it may not be so bad to move on to the other side. Pain, whether it be emotional, physical, or spiritual, is unfortunately a very real part of life.
One thing that I have learned is the battle isn't a flesh and blood battle. In other words, my enemy is not a physical person. My enemy is the devil and he is a spirit being. So I can't just go get a big gun and shoot the devil. However, there are certain techniques that are very effective against his attacks.
Praise is an extremely powerful weapon against the devil. As kryptonite is to Superman, praise is to the devil. I said this before, but when we praise the Lord it's kind of like stirring up a hornet's nest.
The atmosphere is visited by the power of God. The devil runs and things start to happen. That's why during those toughest times, when it seems like it's all over, you need to throw a praise party. Raise your hand! Scream! Dance! Faith believes the battle is won before it's actually won.
The Apostle Paul found himself in a very tough predicament. He had been preaching Jesus to these pagan cities and seeing many people come to know the Lord. The devil stirred up the leaders of those cities, and Paul and his entourage found themselves beaten and in prison awaiting trial.
This was no small matter. Their lives were on the line. If it ever was a time to worry, complain, and doubt maybe this could be the time.
Have you ever been in a tough situation when you are totally innocent? Fairness has gone out the window. Where are you God? I'm sure Paul had some questions in his head, but let's look at what he did: And at midnight Paul and Silas prayed, and sang praises unto God: and the prisoners heard them (Acts 16:25).
So you mean to tell me with their lives on the line, beaten, and in a dark prison, Paul and his friend began to sing praises to God. I'm just going to be honest here. I probably wouldn't have felt like praising God at that moment.
I probably would have been saying "Why, God Why"?
The next verse tells us what happened: And suddenly there was a great earthquake, so that the foundations of the prison were shaken: and immediately all the doors were opened, and every one's bands were loosed (Acts 16:26).
Oh my! Are you seeing this? The devil's plan for your life is no match against the power of praise. Through praise you can trouble your trouble, bully the bullier, and tempt your temptation.
The very things that had you bound must be loosen and fall off of you. There are more that are with us than those that are with them. We must learn how to execute the technique of turning our worries into worship.
The Rev. Ron Moore Jr. is the associate minister at First Corinthian Baptist Church in Frankfort. Contact him at Revronmoore@gmail.com.