Editors note: This is the fourth column of a five part series.
Difficult swallowing, dizziness, dry mouth, fast heartbeat, fatigue, headaches, inability to concentrate, irritability, muscle aches, muscle tension, short term memory loss, heart attack, artery disease ...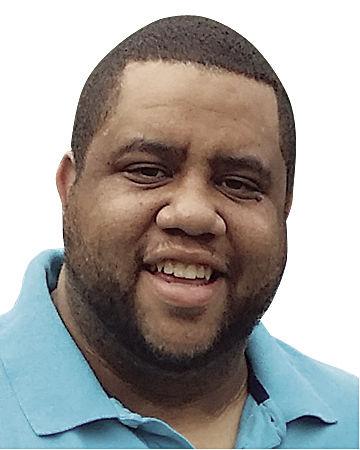 Now, that I have your attention these can be the results of excessive worry.
Again, going back to Philippians 4:6, God tells us to "be careful for nothing."
In earlier lessons, we discovered that it is better translated, "don't worry about anything." I'm sure that we can all have stories that we think warrant our worry. All of us have had very tough trials.
Sometimes, it may have looked like it was all over. You may have thought "this is the one," but somehow you came out on the other side. Somehow God made a way where there wasn't any way.
That's how God is. He is a waymaker! He is a promise keeper! He loves us with an everlasting love, and He is for us! Knowing and believing that God is for you is a big part of answered prayer.
So many Christians think that they have let God down, or that God is mad at them. Nothing is further from the truth.
"Casting all your care upon him; for he careth for you." (1 Peter 5:7)
God doesn't want us stressed out with the pressures of this life. Worry can be the ultimate thief. It comes to steal your joy. That's why Peter tells us to cast our care over to the Lord. We may say give it to the Lord, or to let God have it.
Either way we are saying that we need to hand over that problem to the Lord. If I give it to Him, it's not mine anymore. We need to learn to hand our bills, health and other challenges to the Lord.
Look at the second part of the verse. The Lord cares for us. He is not an absentee father! He wants us to let him be a part of all parts of our lives. Do you believe that he cares for you?
If we will turn the care of that thing to the Lord, we will soon find that peace is right around the corner. The next time the devil comes to remind you of it just tell him, "I don't care."
Well, what about that one bill? They're gonna take everything you got! I don't care (because you have given your financial affairs to Him)!
Your car is starting to break down. I don't care (because you serve a God that supplies all of your needs). Your kids will get hit by a drunk driver. I don't care (because you have turned the protection of your children over to God)!
This may sound crazy, but by saying I don't care you are reminding yourself that you have given that problem over to the Lord. Let's not get spooky about what I'm saying.
I think we should take every step possible to do what we can when we have challenges. This is not an excuse to be lazy or an attempt to be super spiritual. Of course you have things that are very near and dear to your heart. Those are the ones that you should give to the Lord first!
Often in our pride we think that we can handle what life throws at us. We think that we can figure it out. We think that we can offer the best solutions.
The truth is an "I don't care mentality" is an attitude of humbleness. You are admitting that I'm not stronger or smarter than God, so I'm going to let him figure it out.
The Rev. Ron Moore Jr. is the associate minister at First Corinthian Baptist Church in Frankfort. Contact him at Revronmoore@gmail.com.