From the bluegrass rich Austin, Texas, music scene, the band Steel Betty consisting of David McD (guitar), Maddy Froncek (banjo, upright bass, vocals) and Micah Motenko (mandolin, keyboards) will perform at 7:30 p.m. Jan. 31 at the Grand Theatre.
Although their origins are diverse, — McD from Austin, Motenko from Boston, Massachusetts, and Froncek from New York — the trio found each other and their mutual love for bluegrass music in Austin.
McD developed a love for bluegrass listening to Stanley Brothers records in high school.  His interests moved far afield when he played West African music in a other Austin band.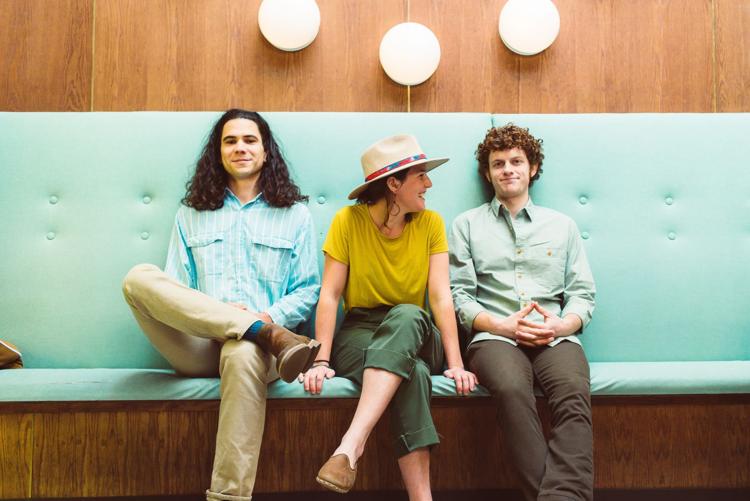 Froncek also has played Brazilian and World music and still does gigs in Austin clubs.
Motenko started out on piano in a jazz band, later evolving into soul music and still shares playing time with an Austin soul band. His interest in bluegrass took center stage when he attended the Grey Fox Bluegrass Festival in New York's Catskills.
"I loved sitting in the pickin circles at the festival," Motenko said. "I picked up and played a mandolin and knew I would play it from then on."
Steel Betty's bluegrass sound blends their musical roots with other forms, such as Conjunto — the blend of Mexican and Texas music. Steel Betty melds all the music flavors with hip virtuosity.  
Steel Betty's first album, "So Darn Lonesome," was released in 2019. 
The album includes tracks written by all three band members. The three also share lead and backing vocal rolls on all tracks.
The trio conducts songwriting workshops for aspiring musicians. Prior to the band's show at the Grand, Steel Betty will perform for the student body of Wabash College in Crawfordsville, Indiana. While at Wabash, Motenko will conduct a songwriting working for Wabash students, faculty and others. 
Ticket prices range from $20-$25. Doors open at 6:30 p.m. on Jan. 31. Purchase tickets online at www.grandtheatrefrankfort.org, visit the ticket office at 312 W. Main St. or call 502-352-7469.
The historic Grand Theatre reopened as a performance venue in the fall of 2009 after a $5 million restoration spearheaded by the non-profit organization Save the Grand Theatre Inc. The Grand opened in 1911 as a vaudeville house and later became a movie theater before it closed in 1966. With its resurrection, the Grand is a 428-seat performing and visual arts theatre featuring state-of-the-art facilities. The Grand also hosts social, educational and civic events.