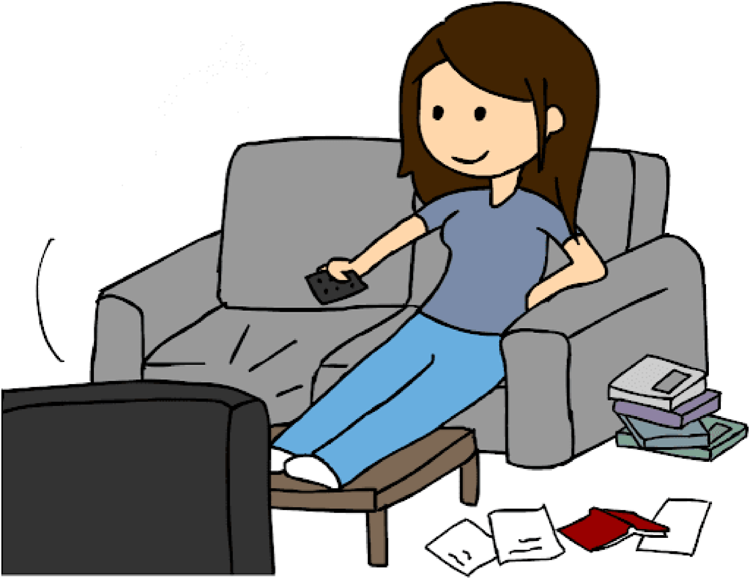 There's only so many times we can take a walk around the block and only so many books on our shelves.
With parks, libraries and practically everything else closed due to COVID-19, most of us are probably inside our homes browsing through Netflix trying to find something new and interesting to watch to pass the time.
I have a bad habit of watching shows I love and have seen several times on repeat instead of trying something new.
If you're like me and looking for something new to watch, I have some suggestions.
Although I love a good true crime documentary or murder mystery thriller, there are some days I need some feel-good-might-make-you-cry television.
If you love baking, food-puns and some wholesome competition, eight seasons of "The Great British Baking Show" is for you. This baking competition show is intense. The contestants are considered at-home, amateur bakers who have their skills put to the ultimate test as they are challenged to bake complicated breads, cakes, pastries and more from scratch.
The contestants, judges and hosts are all lovable and unlike many American competition shows, the contestants are kind to one another.
Other feel good shows I love: "Queer Eye," "One Day at a Time" and "Tidying up with Marie Kondo."
Worth the hype
If you haven't watched "Tiger King" by now, then you're missing out.
This true crime docuseries takes you into the world of the exotic animal industry. The show's tagline "Murder, Mayhem and Madness," doesn't even begin to describe the wild journey this seven-part series will take you on.
Other things worth the hype: "Stranger Things," "Mad Men" and "Breaking Bad."
Documentaries
Netflix has been killing it at true crime documentaries for several years now. Remember Amanda Knox, the American who was accused, convicted and later exonerated for the murder of her roommate in Italy?
Netflix's documentary shows Knox's side and gives a fresh take on a case where tabloid headlines often overshadowed the truth.
Other documentaries worth watching: "13th," "Fyre: The Greatest Party that Never Happened," "The Staircase."
For the adults
If you like disturbing, thought-provoking television, I highly recommend "Black Mirror." Each episode is its own story with a callback to a previous episode occasionally.
I take pride in my ability to predict plot twists, but "Black Mirror" shocks me each time. This show is not for the faint of heart.
More for adults: "American Horror Story," "Sherlock" and "Ozark."
For the kids
While I am not a parent, Netflix is home to some fantastic programs for children that I loved as a child and even now in adulthood.
"Space Jam," "The Rugrats Movie," various "Scooby Doo" television shows and movies, "Tarzan," "Fuller House," "Incredibles 2," "The Princess and the Frog," and more are available on Netflix.
For parents looking for something educational for their children to watch, all four seasons of the original "Magic School Bus" series are available as well as two seasons of Netflix's remake "The Magic School Bus Rides Again."
Comedy
Anyone who knows me well knows I can't stop talking about John Mulaney.
This former Saturday Night Live writer has three standup specials on Netflix. His latest, "Kid Gorgeous at Radio City," won a Primetime Emmy for Outstanding Writing for a Variety Special" in 2018.
For my fellow 20-somethings, up and coming comic Taylor Tomlinson's first solo Netflix standup special "Quarter Life Crisis" is fantastic as well.
More comedians with standup specials on Netflix: Ilza Shlesinger, Hasan Minhaj, Ali Wong, Jack Whitehall, Kevin Hart, Jerry Seinfeld and Eddie Murphy.